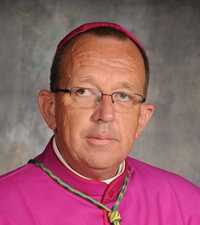 This series of monthly summer concerts is now in its twenty-fifth year and has become a well-established feature of the summer national cultural calendar, having survived the Covid years when public performances with live audience had to be abandoned in favour of online performances of one kind or another. Thank God we are now back to the normal annual pattern of four weekly July recitals in the beautiful parish church which has such a special and splendid Danish-built pipe organ.
For this 25th series we are returning to our roots, with emphasis on the organ with its core repertory extending over four centuries of musical composition.
It's a real pleasure to welcome outstanding local talent for the first concert with a return of the award-winning Tullamore Academy Chamber Choir who will be partnered by a regular contributor to the series, organist Charles Marshall. From abroad we welcome one of France's most distinguished young organists, David Cassan, who is organist at the l'Oratoire in Paris (July 11th), and on July 18th from the United States we will have the first visit to Ireland of Jonathan Dimmock, organist to the San Francisco Symphony. For the grand finale on July 25th we will have the pleasure of welcoming two of Ireland's finest female organists, Carole O'Connor and Patrice Keegan, playing duets, four hands and four feet!
Central to each of these four recitals is our Danish-built pipe organ. Once again it is fitting to acknowledge the generosity of the Lutheran Church of Copenhagen in giving this magnificent organ to our beautiful Church in Tullamore some twenty-four years ago. We are reminded that we have here a world-class organ of which we are truly proud, and this series of summer concerts gives the wider public an opportunity to experience its grandeur in the hands of some of the most acclaimed international and national organists, playing solo and making music with fellow musicians and ensembles. It is my wish that this twenty-fifth annual series of concerts will bring as much enjoyment and refreshment as in previous years to all who participate and listen.
+ Tom Deenihan
Bishop of Meath